Program Package
$2,995
Fee includes:
(does not include airfare to Bilbao)
Three undergraduate/graduate credits in ANTH, BASQ, COM, HIST or SOC
Accommodations in Bilbao
Travel Insurance
Continental breakfasts, and arrival and concluding dinners
Local transportation for course-related work
Class field trips, cultural and select tours
Participants are responsible for:
Participants are responsible for transportation to and from Bilbao, local transportation (not covered by class), passport/visa fees, individual sightseeing, incidental expenses and all meals except those listed above.
TBA
Location: Basque Country
Pre-trip orientation meetings will be held TBA. Location TBD.
The group will convene in the Basque Country from TBA. Participants may extend their stays at their own expense. (Airfare and meals are not included in the fee.) Open only to students traveling to the Basque Country.
About the Experience:
Discover the rich language, culture and food of the Basque Country. Explore the regional delicacies with food and wine tours. Learn how each region uses food and language to create and define their individual, regional and national identities. The social meaning and setting in which food is produced, consumed and distributed will be discussed. This multidiscipline course draws upon cultural and linguistic anthropology, history, food studies, political science, sociology and film from the Basque Country.
Instructor: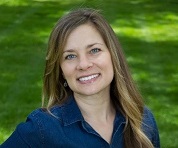 Kerri Lesh, Ph.D.
Email: kerri.lesh@gmail.com
Kerri Lesh, Ph.D. and CSW (Certified Specialist of Wine) is a graduate and instructor at the University of Nevada, Reno from the Center for Basque Studies. Her research in cultural and linguistic anthropology lies at the intersection of language, food and culture.
---
Notes:
Dates and costs are subject to change depending upon rate increases and currency exchanges.
A portion of program fees may be used to pay hosting expenses.