Program Package
$4,800
Fee includes:
(does not include airfare to Ecuador)
Tuition for six undergraduate credits in ANTH and BIOL
Accommodations and on-site meals
Travel Insurance
In-country transportation for course-related work
Course materials
Participants are responsible for:
Participants are responsible for transportation to and from Ecuador, local transportation (not covered by class), passport/visa fees, individual sightseeing, incidental expenses and all meals except those listed above.
TBA
Location: Quito, Ecuador
Pre-trip orientation meeting will be held TBD.
The group will convene in Quito, Ecuador, on TBA. Participants may extend their stays at their own expense. (Airfare is not included in the fee.)
Open only to students traveling to Ecuador.
About the Experience
The course examines Amazonian cultural knowledge of water, weather, plant and animal life, seeking to uncover underlying assumptions that constitute a systematic, if implicit, religious philosophy of nature. It also teaches students how to ask key questions and to carry out qualitative ethnographic research in Cultural Anthropology and the Humanities. How do Amazonian people understand their relatedness to a natural world believed to be alive and human-like? How do they understand the hidden social lives of plants and animals? What is believed to cause new species to emerge or to become extinct? How are human emotions related to the seasonal cycle of rains? How is plant and animal ecology believed to serve as a model for understanding human society and vice versa? What aesthetic, emotional or religious practices were developed to create bonds of empathy or communication between human beings and the natural world?
Instructors: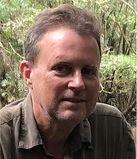 Tod Swanson, Ph.D.
Arizona State University
Email: tod.dillon.swanson@gmail.com
Tod Swanson, Ph.D. is an associate professor at Arizona State University and he is the director of the Andes and Amazon Field School. He is a specialist in Amazonian culture and environment. His area of research includes indigenous relations to plant and animal species and Quichua linguistics.
Lee Dyer, Ph.D.
University of Nevada, Reno
Email: nolaclimber@gmail.com
Lee Dyer, Ph.D., is a tropical ecologist whose current research focusses on tritrophic interactions, chemical ecology, biodiversity and conservation in natural and managed ecosystems.
---
Notes:
Dates and costs are subject to change depending upon rate increases and currency exchanges.
A portion of program fees may be used to pay hosting expenses.